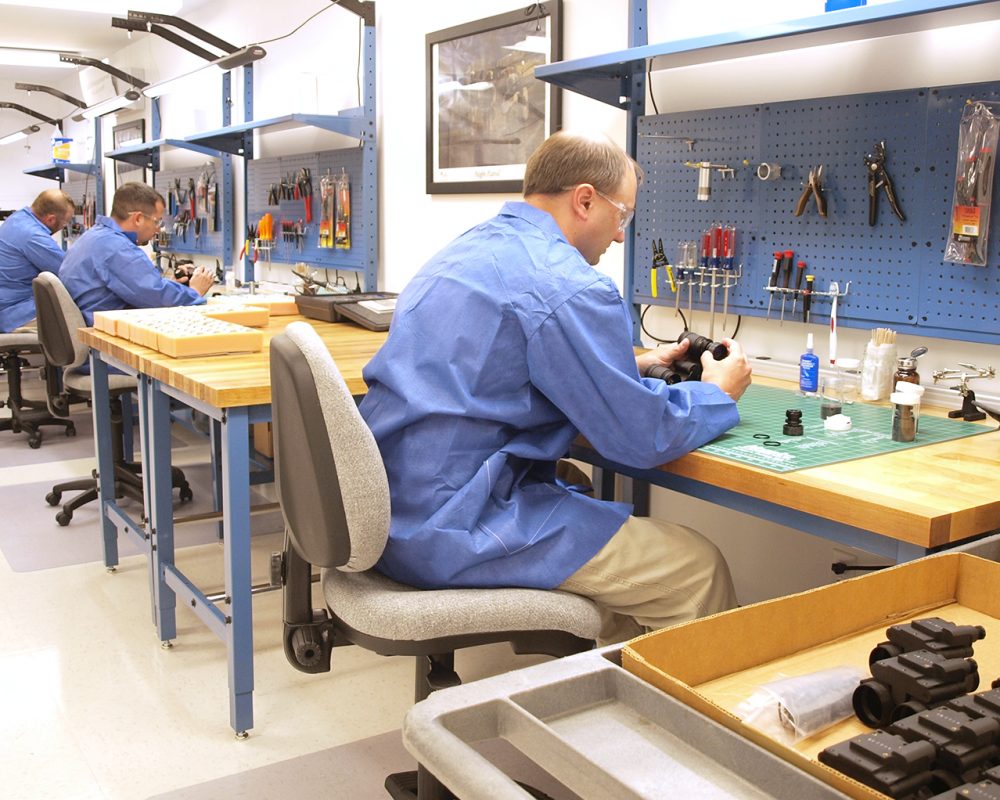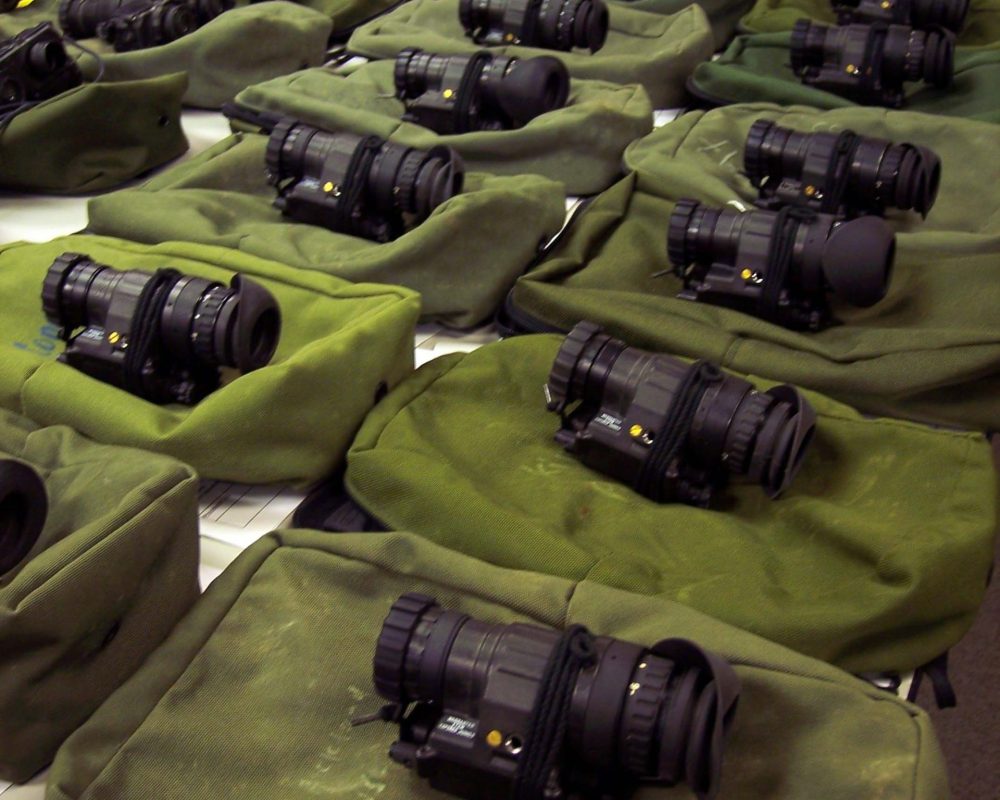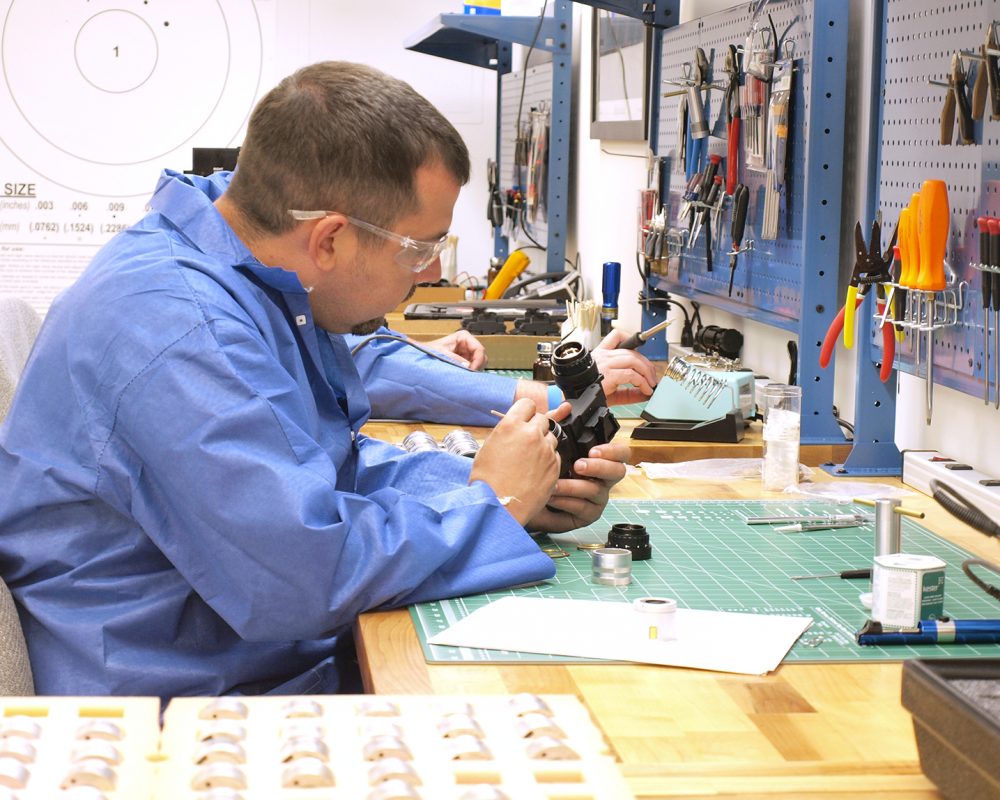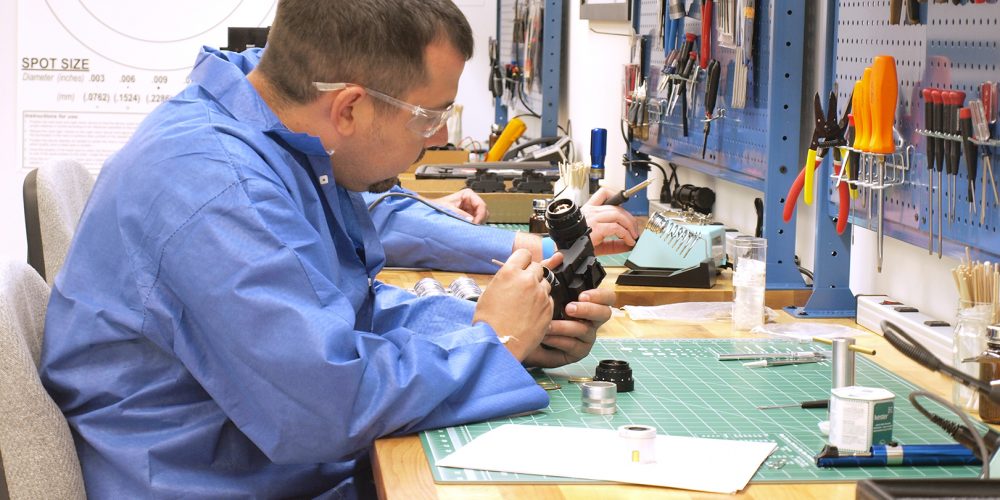 SERVICE & REPAIR
Night Vision Devices (NVD) has more than 100 combined years' experience in the evaluation and repair of American Made night vision systems. Our highly trained staff can repair and service the following systems: AN/PVS-2, AN/TVS-2, AN/PVS-4, AN/TVS-5, AN/PVS-5A/B/C, M912/915, AN/PVS-7A/B/C/D, AN/PVS-13, AN/PVS-14, AN/PVS-15, AN/PVS-18, AN/PVS-22, and AN/PVS-23, along with their many commercial derivatives.
We also have stock parts on hand for the repair of these systems. Please contact us for more information on servicing and repair. We utilize the Hoffman ANV-126, TS-3895/UV and the TS-4348/UV test set for evaluation and repair of all the night vision systems we service. Use of these test sets ensures the utmost in system performance, calibration, and compliance to MILSPEC.
All repairs are made using the same high-quality parts most systems were originally manufactured with and upgrades are also available for most systems. All repairs must pass minimum performance and image quality criteria and where applicable, all systems are fully nitrogen purged.
If you have an item that you would like to repair, please call our Service Department at 610-395-9743. You must obtain a Return Material Authorization (RMA) number and provide a description of the problem, along with your name and contact information. After receiving your service request, the following actions will occur:
NVD will issue a Return Material Authorization and shipping instructions;
You will need to package the system using commercial practices to protect the item in transit and ship it to NVD;
After shipment, you will need to forward tracking information to NVD;
Within 48 hours of receipt the shipment will be opened, the contents verified, and condition noted;
Hardware will be evaluated with physical testing and teardown to verify the failure and identify what parts are necessary to repair;
Once the problem has been established, we will call you with an estimate for parts and service to correct it;
After your approval, NVD will repair and adjust the system to bring back to full specification;
Upon completion of repairs NVD will test and verify performance;
NVD will then process and ship back the system back to you, providing you with tracking information.
We have a $100 service fee for evaluations. All Repairs and Servicing take 2-4 weeks. If you have any questions please contact our Service Department at 610-395-9743 or email at service@nvdevices.com.
AUTHORIZED PARTS SUPPLIER

AUTHORIZED PARTS SUPPLIER