Call for price
Standard Accessories: Soft Carry Case, AA Batteries (2), Operators Manual, Lens Tissue, Lens Cap, Eyecups, Headmount Assembly, Demist Shields and Sacrificial Window.
Optional Accessories: Hard Carry/Storage Case, 3X Afocal Magnifier Lens, Magnetic Compass, IR Flood/Spot Lens Assembly, and MICH Helmet Mount Assembly.
Email to a friend
Description
The AN/PVS-7D Night Vision Goggles is the current military issue night vision goggles for the US armed forces. It is also the preferred choice of many foreign (NATO) forces. Produced by the hundreds of thousands, the PVS-7D will continue to march on for many years to come. Built to withstand water immersion, utilize quick connect and disconnect features, include an infrared LED for use in complete darkness and assist in reading maps. An LED warning light is built into the unit to remind the user that the infrared LED can be seen by others who are using night vision devices. A low battery warning light is also built into the unit and there is also high light cut-off which will turn the unit off it if is left on during daylight conditions. The 7D runs on two AA batteries which power the unit for more than 40 hours. With our expansive capabilities and strategic partnerships, we are able to custom build any of our NVD manufactured products with Image Intensifiers from either Elbit Systems of America®, Photonis® or L3®. This includes green and white phosphor and thin or un-filmed image tubes.
For optimum performance, maximum durability, and the best possible supportability, the AN/PVS-7B night vision device is the best choice for law enforcement, home security, outdoorsmen, boaters, campers, wildlife studies, or predator control.
This system complies with MIL-PREF-49313, MIL-STD-810G.
TEN YEAR WARRANTY!
| | |
| --- | --- |
| Field of View | 40° |
| Magnification | One Power (1X) |
| Diopter Adjustment | -6 to +2 Diopters |
| Eye Relief | 15mm |
| Focus Range | 9.8" to infinity |
| Power Source | 2 AA-Size Batteries |
| Operation Time | 40+ Hours |
| Objective Lens | 27mm, f/1.2 |
| Weight (w/o batteries) | 680 g (24 oz) |
| Size | 6"L x 6"W x 3"H |
All orders must be accompanied with our End User Statement which can be requested through sales@nvdevices.com, contacting us at 610-395-9743, or downloaded here. Once completed the form can be emailed to sales@nvdevices.com or faxed to 610-395-9744. The 1-2 business days of processing time will begin after receipt of this completed statement.
To help prevent fraudulent orders we ask that you provide a copy of your Driver's License, or other identifying documents, along with a signed copy of the End User Statement. If the requested information is not provided within 3 business days then the order will be cancelled. We appreciate your support and cooperation in this matter.
Please note: After receiving your order, it will take approximately 1-2 business days for processing. Your credit card WILL NOT be charged until it is ready to be shipped. FREE Ground Shipping on all orders over $2000. 2nd Day and Next Day Air are available for an additional fee. Selecting this optional shipping will not expedite processing time, just shipping time. All shipments are sent with UPS Signature Required. Please ensure someone is available to receive package.
No international orders. Export of the commodities described herein is strictly prohibited without a valid export license issued by the U.S. Department of State Office of Defense Trade Controls prescribed in the International Traffic in Arms Regulation (ITAR), Title 22, Code of Federal Regulations, Parts 120-130.
Returns: A 10% restocking fee will be applied to all orders to cover the cost of inspection, packaging, and restocking. A Return Authorization (RA) number from Night Vision Devices must be granted before any product(s) can be returned.
GEN III Tube Specifications
FOM 2500
FOM 2200
FOM 1900
FOM 1600
FOM 1344 XLS
Power Supply
Gated
Gated
Gated
Gated
Gated
Resolution
64 lp/mm min.
64 lp/mm min.
64 lp/mm min.
64 lp/mm min.
64 lp/mm min.
Max Spots Allowed in
Each Zone, Spot Size (in.)
ZONE
1___2___3
ZONE
1___2___3
ZONE
1___2___3
ZONE
1___2___3
ZONE
1___2___3
...........>.009 - .012
0___0___0
0___0___0
0___0___0
0___0___1
0___1___1
...........>.006 - .009
0___0___1
0___0___1
0___1___1
0___2___2
0___1___2
...........>.003 - .006
0___0___2
0___0___2
0___2___2
0___2___3
1___2___3
Related Products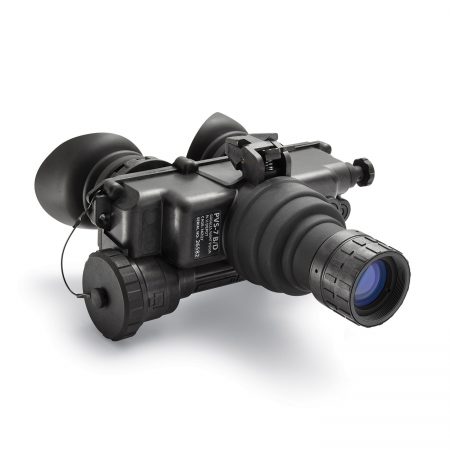 PVS-7 Special Ground Forces Kit Includes: NVD-PVS-7 Night Vision Goggles, Helmet Mount, Sacrificial Windows, Demist Shields, SGFK IR Glowtape kit, SGFK-IR-Beacon Kit, Operators Manual, Operators Quick Reference Card, Objective and Eyepiece Lens Caps, Eyecups, Neckcord, Lens Cleaning Tissue, Lens Cleaning Cloth, Compass Assembly, Retaining Strap, IR Spot/Flood Adapter, Custom Soft Carry Case, Refocus Lens Kit.
Call for price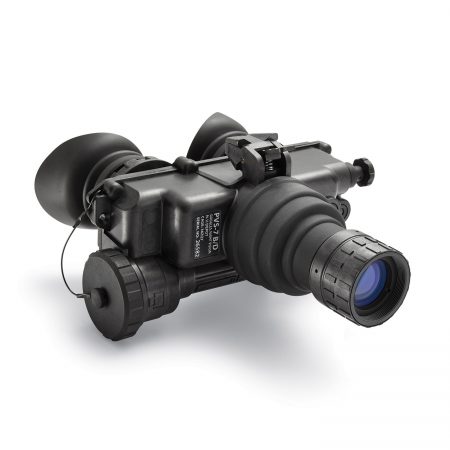 Standard Accessories: PVS-7D Goggle with tube/system data sheet, Soft Carry Case, Hard Carry and Storage Case, Eyecups, Lens Cap, Neckcord, AA Batteries (2), LIF (for DOD Only), Operators Manual, Lens Paper, Compass Assembly, Headmount Assembly, Helmet Mount MICH (A3256368-2), Carry Strap, Retaining Clip, Demist Shields, Sacrificial Window, Glow Tape Squares Kit (3 ea with velcro backing) and IR Flood/Spot Lens Assembly. Optional Accessories: 3X Afocal Magnifier Lens or Camera Adapter.
Call for price